The Geological Society of Mongolia (GSM) is one of pioneer professional non-governmental organization, established by Mongolian geologists in 1996.
Now, GSM has over 400 members and supporters, 30 member organizations and 3200 followers in social network.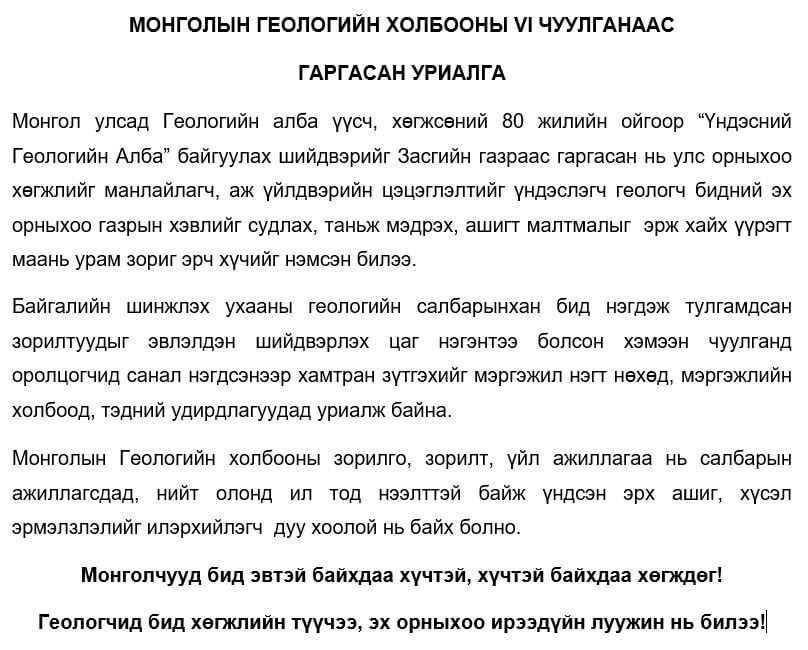 "Монголын геологи-79" эрдэм шижилгээ-баярын хурал дээр Гурван талст ХХК-ний геологич Г.Ганбаярын хэлэлцүүлсэн "Баян зараатын алт-флюоритын эпитермаль ордын геологийн тогтоц" илтгэлийг хүргэж байна.